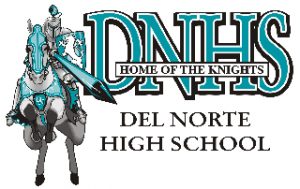 We invite you to enter a team for the 1st Annual Knights Wrestling Golf Tournament fundraiser. Join us for a round of golf including lunch and dinner at the Tanoan Country Club on Monday October 9, 2017. There will be many chances to win prizes. Net proceeds from this tournament will be used to support the Del Norte Knights Wrestling team.
Registration begins at 10:30 am with Shotgun Start at 1 pm.
$500 per Team / $125 per Person
Checks should be made payable to "Del Norte Wrestling".
For more information, contact Coach Vargas at brian.vargas@comcast.net