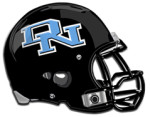 Come out and Support your Del Norte High School Football Team!!
When: Sunday, October 29th, 2017
Time: 12:00 pm to 4:00 pm
Where: Del Norte High School – Student Parking Lot
Free Admission, but we will be accepting donations.
Food and Drinks will be available for Sale!
Anyone interested in entering their car in the car show please call (505) 507-7888 and
ask for Claudette Romero. There will be Prizes for Best in show Classic Car, Lowrider,
Motorcycle and best Halloween Décor. Registration will be $20.00 per Vehicle entered.
All proceeds will go to Del Norte Football.