AlumKnights® Dianne Riley Erickson Nursing Scholarship
Application Requirements and Selection Process
Before submitting your application review the following points to ensure complete understanding of the scholarship application, deadline, and eligibility requirements.
It is the candidate's responsibility to ensure that a complete application and all requested materials are submitted. Incomplete submissions will not be considered.
Purpose & Description: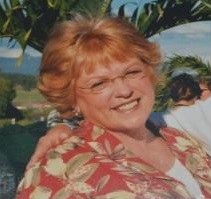 Dianne Riley Erickson was a graduate of Del Norte's first graduating class in 1966. Upon graduation, she touched countless lives during her 40-year career as a registered nurse (RN). She was an advocate for those suffering with mental illness and worked hard to educate people about these illnesses. The Dianne Riley Erickson Nursing Scholarship has been established to honor Dianne's lifelong work and dedication to nursing education. The family wants Dianne's wonderful work to be remembered and carried on by future nursing professionals.
This scholarship is intended to provide up to four years of support in an accredited public or private two- or four-year institution of higher education anywhere in the United States. During the first year, one or more graduating DNHS senior(s) will be selected to receive a $1,000 education award to pursue a four-year degree in Nursing. If a recipient maintains a 3.0 GPA or higher while enrolled in college and continues his or her course of study in Nursing, he or she will be eligible to receive an additional $2,000 during the second year of study, $3,000 during the third year, and $4,000 during the fourth year (up to $10,000 over four years).
Verification of student enrollment and postsecondary GPA is required to receive funding beyond the first year. If a recipient changes majors to a field other than Nursing after his or her first year of postsecondary study, he or she will no longer be eligible for this scholarship. (Note: the AlumKnights will provide additional guidelines to the recipient(s) upon selection for this award.)
Eligibility Requirements:
Must have a cumulative high school weighted GPA of 2.5 or above and an average weighted GPA of 3.0 or above for the final two years of high school
Must be graduating in May 2022 from Del Norte High School
Must be attending an accredited public or private two- or four-year institution of higher education in the United States in Fall 2022; and
Must be pursuing a four-year degree in Nursing (students may start with a two-year degree program, but the ultimate goal should be a four-year degree)
Application Components:
Student Information
Parent/Guardian Information
Community Service and Extracurricular Activities
Description of Relevant Coursework Completed
Short-Answer Questions
Statement of Financial Need
Two (2) Letters of Recommendation – at least one letter must be from a teacher; the other letter can be from an adult of your choosing (except from a relative or legal guardian)
Current Unofficial or Official High School Transcript submitted directly to the AlumKnights via Parchment. (Please see https://delnorte.aps.edu/transcripts for instructions.)
Deadlines:
Applications will be accepted starting January 10, 2022 and must be received online or via e-mail at scholarships@alumknights.info by Saturday, February 12, at noon (12:00 pm MST). Please note that your transcript is due at the same time as this application, but it must be submitted through Parchment, as described below.
Selection Process:
Applications will be evaluated in February to determine the rating/ranking of applicants based on selection criteria developed by the AlumKnights Student Support Committee. Students who submit the proper application material and are selected through a preliminary selection review will be invited to participate in a formal interview with members of the AlumKnights Student Support Committee in March. The final awardee(s) will be selected and notified no later than March 27, 2022.
Questions about the application material can be directed to scholarships@alumknights.info. A member of the AlumKnights Student Support Committee will respond to you as soon as possible.
Application
To submit an application, click on the link below:
AlumKnights® 2022 Dianne Riley Erickson Nursing Scholarship Application
After completing and submitting this application you will be emailed a copy for your records.