Thanks for visiting the official web site for the DNHS Alumni Association, known as the AlumKnights®. Our vision is to use alumni resources and experiences to help improve Del Norte High School for current and future students. We are actively looking for Del Norte graduates who can help us achieve that vision. To better understand us, please visit our About page and read the article "Helping Hands" by Hailey Heinz of the Albuquerque Journal who interviewed some of our founders. You can also view DNHS Alumni who have made the news in our Knights in the News section or sign up for our email list. For DNHS reunion information, visit the DNHS Alumni Web Site Reunion Page.
AlumKnights® Award $19,000 in Scholarships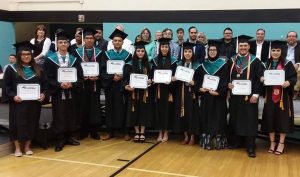 The Del Norte HS Alumni Association announces scholarship awards of $1,000 to nine students in the class of 2019 and one incentive nursing scholarship in the amount of $10,000 – a total of $19,000. Since 2013 the AlumKnights have awarded some $30,000 in Drawbridge and Skilled Trades Scholarships and another $60,000 in the Erickson Nursing scholarships. Scholarship funds come through individual contributions, restaurant fundraisers, the sale of engraved brick pavers, the annual alumni Ballet Folklorico performance and donations from class reunions. For more information, see our Scholarship Information page.
Support the AlumKnights®!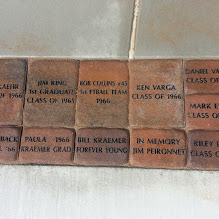 To help support our organization and to raise funds for our annual "Drawbridge to Success" scholarship, please consider a donation or participating in one of our fundraisers such as our Brick Garden Fundraiser. Leave your mark on the new DNHS and purchase a custom personalized brick to show your Knight pride. Bricks are available for purchase for either $50 (6″ x 9″) or $100 (11″ x 9″). All bricks purchased will be randomly placed throughout the new DNHS courtyard. Simply complete the brick fundraiser order form and mail it in with your payment or you can order online through PayPal and you don't need a PayPal account! For more information, visit our Support the AlumKnights page.
Bowling for Scholarships Fundraiser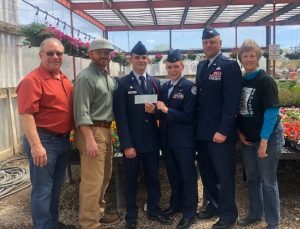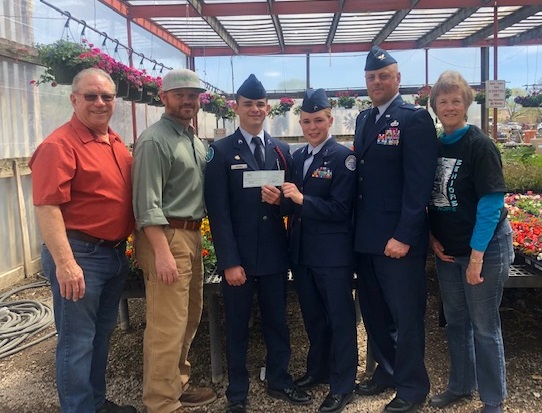 The 2019 AlumKnights Bowling for Scholarships Fundraiser was held Sunday, March 3, 2019 at Skidmore's Holiday Bowl. Participants had a great time! Special thanks to Steve Erickson, the AlumKnights Board of Directors and the Del Norte AF JROTC for making this happen! Del Norte Jr. Air Force ROTC students received a $900 check as a result of this fundraiser. Read More.
Brian Tafoya Fundraiser at Starr Brothers Brewing
Join us on Tuesday, May 14th from 4 pm until closing at Starr Brothers Brewing at 5700 San Antonio Dr. NE as we honor DNHS Alumni Brian Tafoya. A portion of the proceeds will go to the AlumKnights Scholarship fund. More.
Donate to the AlumKnights Through AmazonSmile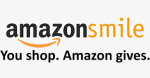 You can now register with AmazonSmile to support the AlumKnights! You only have to register once, but in the future, whenever you purchase from Amazon, make sure you access the site through smile.amazon.com/ch/47-1665246 and Amazon donates to the Alumknights!
Plant World, Inc. Grants Free Access to Del Norte Alumni


Plant World, a subsidiary of Rowland Nursery Inc. and the Southwest's largest wholesale nursery, is now offering all Del Norte High School alumni free access to shop where the pro's shop. Just tell them that you are an alumni. Plant World is located on 18-acres in the North Valley where literally thousands of flowers, shrubs, and trees from common to exotic specimens are available. Their address is 250 El Pueblo Rd NE in Albuquerque, Southeast of the Railrunner Los Ranchos/Journal Center station.