Thanks for visiting the official web site for the DNHS Alumni Association, known as the AlumKnights®. Our vision is to use alumni resources and experiences to help improve Del Norte High School for current and future students. We are actively looking for Del Norte graduates who can help us achieve that vision. To better understand us, please visit our About page and read the article "Helping Hands" by Hailey Heinz of the Albuquerque Journal who interviewed some of our founders. You can also view DNHS Alumni who have made the news in our Knights in the News section or sign up for our email list. For DNHS reunion information, visit the DNHS Alumni Web Site Reunion Page.
AlumKnights® Awards $37,000 in Scholarships
The Del Norte AlumKnights, announces individual scholarship awards of $1,000 to seven students in the class of 2018 and three incentive scholarships valued at $10,000 each. Three students will receive the Diane Riley Erickson Nursing Scholarship. They are Dajia Greathouse, Gissely Reyes Contreras and Karen Ly. In college year one, the student receives $1,000 followed by increasing amounts in their college years two, three and four. The scholarship honors 1966 graduate Diane Riley Erickson who worked at numerous area hospitals. The six students receiving the $1,000 Drawbridge to Success Scholarship will attend a New Mexico two or four year college. Funds for two of this year's awards were to honor long-time Del Norte teacher, coach and administrator Frank Love. The students are: Chase Latimore, Byamungu Fazili, Abdul Jawad Popal, David Sanchez Martinez, Alicia Ruple and Diego Vallenilla. The $1,000 Skilled Trades Scholarship is for students studying for trade careers including
plumber, electrician, auto mechanic, and culinary. Christina Chavez  was awarded this scholarship. For more information about our scholarship program see our Scholarship Information page.
Ballet Folklorico Fundraiser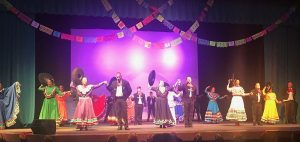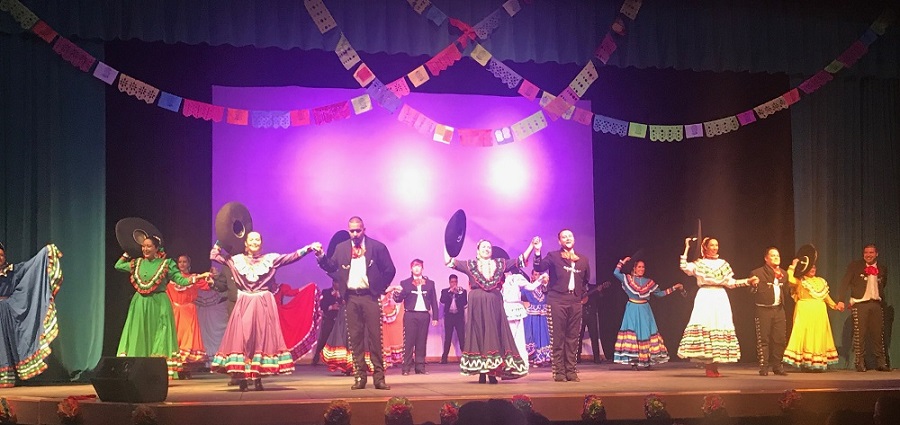 Señora Alarid has been persuaded to do it again! On Friday, September 7, 2018, at 7:00 pm, Ballet Folklórico Alumni will perform in the DNHS Performing Arts Center. Also performing: Mariachi Tierra de Encanto (Director, Orlando Marquez). Tickets are $10.00 per person at the door or order online. All proceeds will go to the AlumKnights© scholarship fund for Del Norte High School students.
To support this performance, we are seeking sponsors. Would your business be willing to sponsor our event? For $250 or more, you will be listed as a title sponsor, and your company name (and logo, if available) will be included on the program. Additionally, title sponsorship comes with four reserved seats for the performance. For more information, visit Señora Alarid's Ballet Folklorico Sponsorship Letter page. Alternatively, you can quickly become a Sponsor using a credit card or PayPal with our on-line Sponsorship form.
Bowling for Scholarships Fundraiser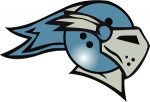 The Annual Del Norte AlumKnights® Bowling for Scholarships Tournament is an opportunity to have fun with family and friends while supporting our Del Norte Scholarship programs. The 2018 AlumKnights Bowling for Scholarships Tournament will be held Sunday, September 16, 2018 at Skidmore's Holiday Bowl, 7515 Lomas Blvd NE. Check-in is at 12:30 pm and bowling starts at 1:00 pm. Entry fees are $25 per person in teams of 4-5 bowlers. Lane Sponsorships are also available if you are unable to attend. To register a team on-line, use our AlumKnights Bowling for Scholarships Tournament Entry form. The Bowling for Scholarships Tournament is generously sponsored by Plant World, Inc.
Support the AlumKnights®!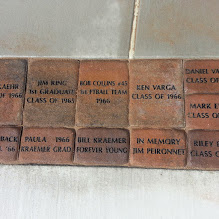 To help support our organization and to raise funds for our annual "Drawbridge to Success" scholarship, please consider a donation or participating in one of our fundraisers such as our Brick Garden Fundraiser. Leave your mark on the new DNHS and purchase a custom personalized brick to show your Knight pride. Bricks are available for purchase for either $50 (6″ x 9″) or $100 (11″ x 9″). All bricks purchased will be randomly placed throughout the new DNHS courtyard. Simply complete the brick fundraiser order form and mail it in with your payment or you can order online through PayPal and you don't need a PayPal account! For more information, visit our Support the AlumKnights page.
Donate to the AlumKnights Through AmazonSmile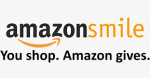 You can now register with AmazonSmile to support the AlumKnights! You only have to register once, but in the future, whenever you purchase from Amazon, make sure you access the site through smile.amazon.com/ch/47-1665246 and Amazon donates to the Alumknights!
Plant World, Inc. Grants Free Access to Del Norte Alumni

Plant World, a subsidiary of Rowland Nursery Inc. and the Southwest's largest wholesale nursery, is now offering all Del Norte High School alumni free access to shop where the pro's shop. Just tell them that you are an alumni. Plant World is located on 18-acres in the North Valley where literally thousands of flowers, shrubs, and trees from common to exotic specimens are available. Their address is 250 El Pueblo Rd NE in Albuquerque, Southeast of the Railrunner Los Ranchos/Journal Center station.