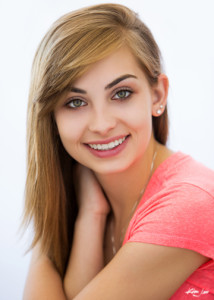 What was your most memorable experience as a student at Del Norte High School?
My most memorable experience at Del Norte High School would have to be playing soccer all four years. I met many friends through this program along with wonderful adult influences. The people I met here have made a huge impact on my life especially my Junior Varsity Coach, Drew Kexel. I had so many amazing memories with these ladies especially playing Ultimate Frisbee, playing shooting games such as Knockout and Power and Finesse, and having a team sleepover where we all made team shirts and got to bond. My absolute favorite memory has to be my Junior year on JV when we tied St. Pius' JV team 0-0. This was a fantastic feeling and I will never forget how I, along with the rest of my "JV Juniors" felt that day.
What do you intend to study at your college or university?
At Central New Mexico Community College, I plan on studying for a Bachelor's Degree in Business Administration. After attending CNM for two years, I plan on transferring to the University of New Mexico where I will graduate from the Anderson School of Management.
What do you want to do after you graduate from college?
After I graduate from college I would like to open my own business. I have yet to decide what my business will be based around, though I have thought of everything from sports stores to burrito restaurants. Along with this, I want to get married and have several children so that I will get to experience the luxury of having a family of my own.